The Garibaldi is one of the most famous summer drinks. Professionally called Garibaldi, the drink is also known as Campari Orange and can be ordered in various bars and beach clubs. However, you also have the option of making the drink yourself. We show you a simple Garibaldi or Campari Orange recipe with which you can prepare the drink yourself within a few minutes. Discover it now and enjoy the summer feeling in your glass!
6 cl Campari (bitter aperitif)
1 cl sugar syrup
Orange juice
Pour Campari into a long drink glass filled with ice.
Add the sugar syrup and orange juice and stir gently.
Garnish with an orange zest and serve immediately.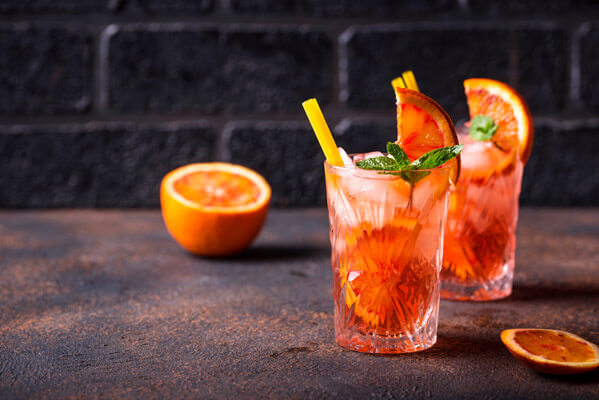 The Campari Orange is probably one of the easiest cocktails to prepare. All you really need is a long drink glass and no professional bar equipment. To prepare it, simply add ice cubes and Campari to the glass one after the other. Now add the sugar syrup and fill the glass to the brim with orange juice. Now stir the drink very gently with a bar spoon and garnish with an orange zest or orange slice. Then serve immediately or enjoy yourself!
This is what Garibaldi tastes like
The cocktail is influenced by very fruity and summery-refreshing notes. The intense taste of orange juice is underlined by a certain sweetness and the bitter-tart taste of Campari. Alcoholic notes are clearly in the background and are covered by the fruity-summery character of the drink!