Are you looking for a summery aperitif that is both easy to prepare and unique in taste? Then you should definitely get to know the Bicicletta Cocktail. This Italian-inspired aperitif conveys a feeling of summer like no other. It is the perfect alternative for all those who are looking for a change from Aperol Spritz and/or don't like Hugo. Discover our Bicicletta Cocktail recipe and enjoy a unique summer cocktail!
Bicicletta Cocktail Recipe
9 cl white wine
6 cl Campari (bitter aperitif)
Soda water
A splash of fresh orange juice
Pour white wine and Campari into a wine glass filled with ice.
Stir gently and add a splash of orange juice and a slice of orange grain.
Top with soda water and serve immediately or enjoy by itself.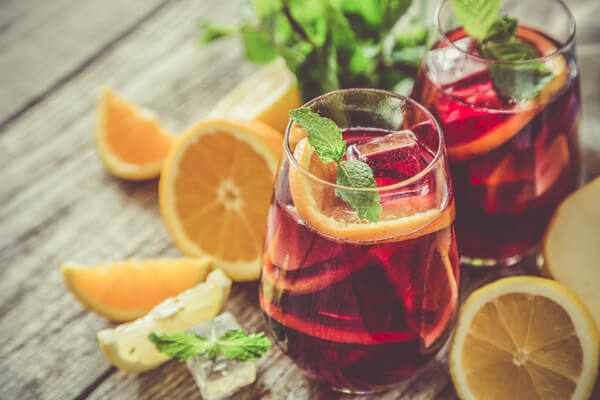 The summer cocktail called Bicicletta is actually very simple to prepare. You don't even need professional bar equipment. First, measure out the white wine and Campari and pour both ingredients into a wine glass (or tumbler) filled with ice. Add a splash of orange juice and two orange slices to the glass and stir the mix very gently with a bar spoon (or tablespoon). Now just top up with soda water and stir gently again. Then serve immediately or enjoy yourself.
The taste of the Bicicletta Cocktail
This summery aperitif has a surprisingly fresh flavour profile, characterised by fruity and tangy notes. Some sweetness, slightly tart notes and the taste of fruits determine the flavour profile. Depending on which white wine you use, the taste can be sweeter or drier. Overall, however, the aperitif is very refreshing, fruity and not very alcoholic.