The Lillet Wildberry is probably the most popular summer cocktail of this year. The drink has a refreshing and tangy-cool character that can be enjoyed at any summer party or during sunsets. We show you how to prepare the Lillet Wildberry recipe quickly and easily. Discover the recipe now and enjoy it immediately!
2-3 cl Lillet Blanc
4-6 cl Schweppes Russian Wild Berry
Frozen berries
Pour Lillet into a wine glass with ice cubes and Schweppes Russian Wild Berry.
Stir gently with a bar spoon.
Now add a bar spoon or two of the frozen berries and then serve or enjoy yourself.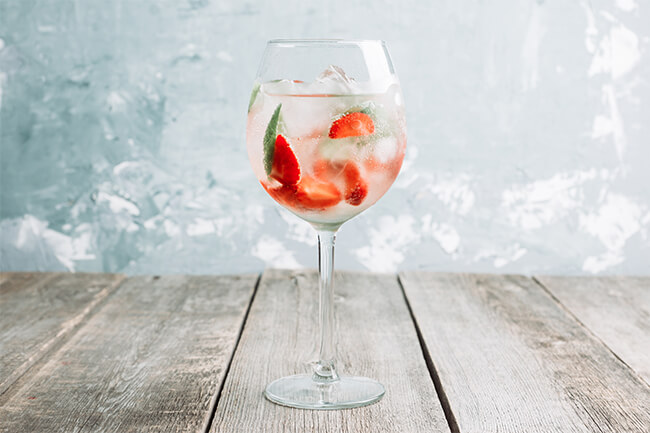 This cocktail is a very easy-to-prepare aperitif that has a pleasantly fruity, tangy taste. To prepare it, simply add Lillet Blanc, Schweppes Russian Wildberry and ice cubes one after the other to a wine glass. Stir the ingredients gently with a bar spoon. Now add one or two bar spoons filled with frozen wild berries to the glass and stir again briefly. And the Lillet Wildberry is ready. Serve the refreshing aperitif on hot summer evenings or at cocktail parties and enjoy the refreshing character!
Taste test of the Lillet Wildberry
This drink is not without reason one of the best-known and most popular aperitifs today. This drink convinces with a very fruity, slightly sweet and pleasantly mild-refreshing taste profile, without tasting too alcoholic. This makes the drink suitable not only for hot summer days, but can also be enjoyed at warm sunsets in spring. Try the Lillet cocktail yourself and be surprised by the taste!